I don't have a fireplace so its not really a mantle, but I have a buffet under my upstairs window which I decorate during the holidays.
The view coming upstairs if you had eyes in the back of your head
While I love holiday decorating, to be honest I really prefer a neutral decor.
Its always a work in progress.
Here's what its looking like now, but i'm sure it'll change again, REALLY SOON!
Still looking for something to put in this
I bought this vintage birdcage from Renningers, when I was in Florida for March break. It barely made it home in our totally cramped SUV but not without some serious damage. The metal was so brittle and the car was so full, that many of the bars had snapped. Its still lovely, just a little more 'distressed'.
I'd place vintage books in it, except that the bottom wouldn't hold them.
I liked the ivy in the sieve until I saw it in these photos! I've removed it since I snapped these.
I bought these Saks shoe molds in Cape Cod last March break.
This lady reminds my kids too much of the stone angels from Doctor Who. They are very freaked out by her.
Me on a Saturday night...'Give me my WINE!!!!'
I don't think my stone angle looks anything like the ones from Doctor Who!
This perfectly chippy childs chair was a thrift store find a few years ago. I just cleaned and sprayed it with clear varnish and it was perfect.
I'm strategically trying to angle my photos to cut out the green bookshelf on the left wall. While its not a bad looking shelf, it was a temporary measure which has been not so temporary! Three years later and I haven't moved it yet.
Okay, here's a dark sneak peak at my green bookcase which soon won't be there. So many projects, so little time...
Sharing with these lovely blogs and hostesses:
Savvy Southern Style-Wow Us Wednesday
Funky Junk Interiors - Party Junk 183
Common Grounds- Be Inspired Fridays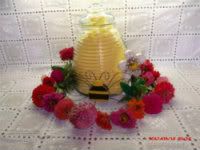 Primp Your Stuff