Although this post is a couple of months old, I'm submitting this in Miss Mustard Seeds Furniture Friday as I never got around to it at the time...
Oh the mistakes I made when we were newly married! None life changing or serious, just EXPENSIVE EXPENSIVE ones, which I had to live with! How many ugly armoires can one woman buy?? It was as if I was on a mission, to give all ugly armoires a good home!
I used to think I had good taste! I guess I did in fashion, as that had been fine tuned through years of wholesale fashion buying (though you'd NEVAH guess it by looking at how this mama dresses now!). However, in furniture, my taste wasn't trained or fine tuned. I think my biggest mistakes were things I HAD to buy, out of need/necessity rather than love at first sight purchases. Can those ever be wrong?
I did an ugly armoire transformation post a few months ago, and I'm happy with that armoire now (still don't love it but can live with it). However the elephant in the room was the armoire in my bedroom! My husband never asked 'WHAT WERE YOU THINKING????' but he gave me that 'look' regularly. You know 'the look'.
This one was worse because it was pretty pricy. It was very good quality, made by Amish in Western Ontario. I ordered it just like the sample colours … white washed with dark oak trim!!!! AGAIN, WHAT WAS I THINKING????? I'm embarrassed to show you the 'before' photos! Please don't judge, we've all had expensive mistakes, haven't we? Here is probably the only photo of the piece I have (also was painting my room at time of photo):
Good bones, but bad dated colour scheme!!! She's only about 8 years old!
So, after eight years of living with yet another of my list of shames, I got the courage to paint her. I think I have this mental block which stops me from painting expensive furniture even if its butt ugly! At least until its about five years old!
First I painted it white. I love the white look, and really want to try to live with white. As my bedroom furniture is dark in colour, and had already painted my night tables in a light paris grey and white, the all white armoire just looked…big and white and out of place. Also, it became the third colour way in the room of furniture. The only real solution was to use the white as the under colour and trim, and paint the top coat in the paris grey (Behr) to unify the it with the end tables.
Here are the night tables. These were the traditional french repro tables you saw all over the place in the '70s. No before photos, but you know the ones!
The doors not closed properly, but thats my lack of attention to detail, not the doors fault!
Just the slightest dark wood peaking through the crown…
I tried to keep a light hand with the distressing, but I just love when the edges expose the wood.
This isn't the hardware I would have chosen, but the problem with this armoire is that it has a 3" space between the handle drawers. I don't know how it is in the US, but in Canada, most of the hardware comes in metric, and in all of Lee Valley Hardware, there was only about 4 or 5 handles which had a 3" gap. My husband said NO DRILLING NEW HOLES. So, this was my best option, except they were bright brass. So I spray painted them in a hammered antiqued brass paint, and they looked great!
The appliqués are a bit stark in colour, and I will be dulling them with a grey wash. They'll remain white but just a bit duller.
Now its perfect with my end tables:
As I was in the bedroom with my camera, I thought I would photo graph my two favourite lamps! They haven't been tweaked yet, just left in their original conditions but I bought them separately and they are slightly different. So terribly girly!!!!
She's the prettier more fun sister!
She's the more serious, probably older sister!
Time to make the bed! Or possibly just sink in a take a little nap…
Please let me know if you like or dislike something! I love hearing from you guys!
I will be sharing on these great blogs!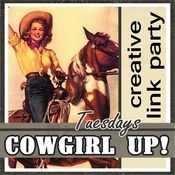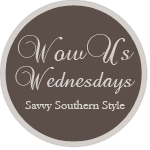 PRIMITIVE AND PROPER POWW95