Hi there,
Recently I went through my stash of junk and realized that I had substantial amounts of vintage white crocheted tablecloths (actually I also have a stash of beige ones too). You know the ones. You see tons of them at thrift shops, usually for a pretty good price.
Yeah, these ones! I always buy them, thinking that one day I'll make some really cool bohemian looking bedspread or something mindbogglingly creative! Usually they just sit there in a growing heap.
Also, do you remember all the fabric rose tutorials around last year? I made one.
Or two
hundred. So when I needed curtains for the transom above my front door and the two narrow windows on either side of it (I'm sure there is some technical architectural name for them), I thought I would use up some of my junk treasured collections/creations! It was extremely easy.
For the transom, I just cut measured how long I wanted each panel (allowing room for hemming the top, and some draping allowance). Then I cut that much from each end of the tablecloth (the width from each side). This gave me two pieces that were finished on three sides and a long side which was just cut crochet.
Next I hand stitched (while watching tv) the top into a nice neat hem.
Then I clipped each panel onto the curtain rods Mr. Husband had screwed in for me. I used clip rings, but you can easily slide the hem right onto the rod and avoid the extra cost of rings).
Once That was done, I just clipped a rosette into each clip! Voila! In the photo below, you can see that the bottom and sides have a nice crocheted border, and the top is the hem.
Forgive the dark photo! I have a nice camera, but I'm still not used to using it! My iPhone is just so handy!
Close up. So easy and cheap!
For the side windows I used crocheted runners and doilies which are usually a buck or two at the Value Village, and hand stitched them together to create the length I needed. I also added some overlap for interest, and used some beige pieces as well. Then, you just hand hem the top and bottom with enough room for a rod.
In this photo nicer side faces outside on the side panels.
This was a really inexpensive way of giving my front door vintage character. It looks gorgeous from outside, especially at night when the interior lights are on.
Cheap and pretty! And I didn't buy new! Unless I have oodles of cash to buy from designer sources, I hate buying stuff from big box stores. No character! This has character, and it stayed out of a garbage fill.
Have a great day!
I'm linking to the following blog parties, enjoy all the great eye candy!: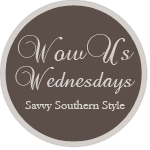 I'm linking to Faded Charms White Wednesday Party! To follow the link and all the great ideas shown there, just click on the link below:
http://fadedcharmcottage.blogspot.ca/2012/04/white-wednesday-149.html