Moonstruck - John Patrick Shanley
Ronny
Loretta, I love you. Not like they
told you love is and I didn't know
this either. But love don't make
things nice, it ruins everything, it
breaks your heart, it makes things a
mess. We're not here to make things
perfect. Snowflakes are perfect. The
stars are perfect. Not us. We are
here to ruin ourselves and break our
hearts and love the wrong people and
die!
Seeing all the Valentines posts floating around blogland made me think about the true meaning of love. Like Ronny Cammareri said 'not like they told you love is'. Not husband love, romantic love, how you love your children...you know the type of love I'm talking about ladies...Real gut wrenching, making you drive miles in a snow storm to an antique market love...And this came spewing out of my heart. I thought I would open my spewing heart up to all of you. Ahem...(clearing my throat)...here goes:
Oh vintage globe you may be dated
Even though you are likely faded
Old books with pages torn and musty
Are loved by me even if they're dusty
Old alarm clocks big and small
Line every shelf on my family room wall
Rolling pins on a silver platter
Make my heart go a pitter patter
Tea cups, ironstone and floral china
Every time I see you, I wanna make you mina
Even though my budgets measley
I could NEVER pass up a Mrs Beasley
Oh Chrissy, Velvet and Cinnamon doll
I can't walk by you without hearing the call
While your condition may be rough
One, two, three is not enough
Old tarnished anything silver plate
Rickety soda, milk or tea crate
Mismatched Victorian leather skate
Cellulose saltshaker without a mate
Worry not about your fate
You'll come home with me without debate!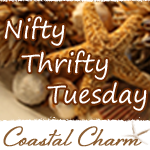 SAVVY SOUTHERN STYLE-WOW US WEDNESDAY
Jennifer Rizzo's FABULOUSLY CREATIVE FRIDAYS!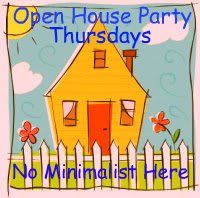 http://www.jenniferrizzo.com/2013/02/fabulousy-creative-friday-linky-party.html