Hello...welcome to my parlour...
Sit down, and let Gypsy Teresa pour you a cup of tea...
I will read your tea leaves with my handy dandy tea leaf reading cup and saucer!! Cool, huh??? Its a vintage (1930s) J & G Meakin tea leaf reading set. I found it at my favourite Value Village, for a LOT less than the ₤50 I've seen it on Ebay for!
You see where the leaves land in your cup,then look at the saucer to use the legend. See what the tea leaves can predict...
You better hope your tea leaves aim for the hearts! The King of hearts is a real catch! He's a 'Straight' dark friendly man! I'm glad they're distinguishing the difference.
For all the single ladies, the Jack of hearts is reliable and ambitious!
Spades are pretty good too! Except the 7 and 8.
Eek! The diamonds are a real dud! Sickness, sorrow, 'Evil Living', failure, separation!
Clubs are a mixed bag. You have marriage offers and jewellery, but you also have family quarrels and 'amorous affections ignored'!
Although there's a small crack at the rim, its perfect enough for me! Am totally in LOVE with it! THIS IS WHY I'M TOTALLY IN LOVE WITH VINTAGE!
Sharing with: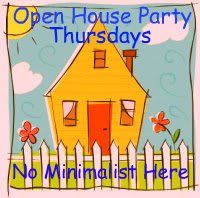 Common Grounds - Be Inspired Fridays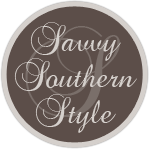 a href="http://romantichome.blogspot.com/">